5 Home Made Remedies to Get Rid of Dark Elbow
Are you worried about dark elbow? Dark elbow can be embarrassing, especially if you're active and try to show your arms off in the summer heat. However, you don't have to suffer with it any longer! There are many home remedies that can help prevent dark elbow in the first place and also treat it once it's already developed. Here are 5 effective home made remedies to get rid of dark elbow.
1) Baking Soda and Lemon Juice
Baking soda is a natural cleanser that can help remove dirt and grime from your skin. Lemon juice is a natural bleaching agent that can help lighten dark areas on your skin. Combine these two ingredients to create a paste that you can apply to your dark elbow. Leave the paste on for 10-15 minutes before rinsing it off with warm water. Repeat this process once or twice a week until you see results.
Because baking soda is a natural cleanser, it can help remove dirt and grime from your skin while lemon juice can help lighten your dark elbow. In addition, both ingredients are considered safe and gentle on skin so they won't cause any serious side effects when used regularly. It should be noted that if you are experiencing hyperpigmentation then you should speak with a doctor before using these ingredients because they may make it worse. If necessary, test a small area on your elbow first to make sure there aren't any allergies or negative reactions before using regularly.
Lemon juice, lemon peel powder and vitamin C are also effective home remedies for lightening dark elbows. Lemon juice contains alpha hydroxy acids, which have exfoliating properties that help remove dead skin cells and make your skin lighter in color. Lemon peel powder contains tannic acid, which can also lighten your skin tone when applied topically. Vitamin C stimulates collagen production and is an essential ingredient in many anti-aging skincare products. Applying a vitamin C serum regularly can increase your skin's absorption of vitamin C and stimulate collagen production, helping to fade away discoloration on areas like your elbows.
2) Neem Leaves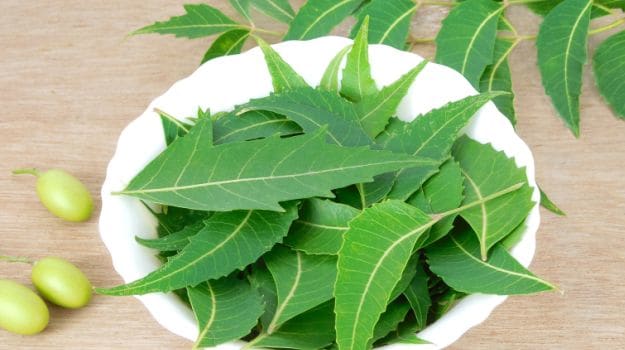 Neem leaves are effective in treating dark elbow because of their antifungal and antibacterial properties. They also help clean the area and remove dirt. To use, grind a handful of neem leaves into a paste and apply to the affected area. Leave on for 30 minutes before washing off. Repeat this process daily for best results.
If neem leaves aren't available, you can also try washing your elbows with a mix of equal parts lemon juice and coconut oil. This is an effective remedy for brightening elbows and making them look clean and white.
Another home made remedy that is effective against dark elbow is onion juice. To use, crush an onion and squeeze out its juice. Apply it directly on your elbows and leave it on for 30 minutes before washing off with cold water. Follow with a light application of glycerin to moisturize your skin. Use daily for best results.
3) Turmeric Paste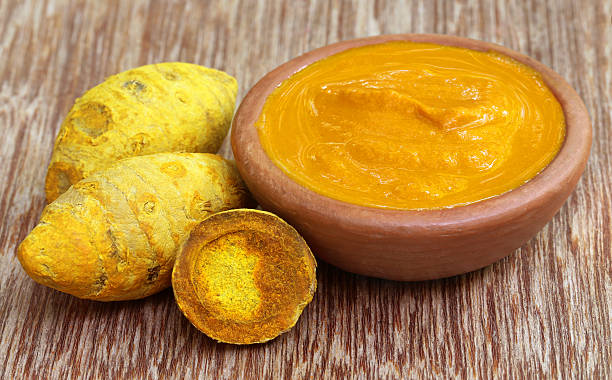 Take some clean white turmeric and wash it thoroughly. Now, peel off the skin and grind it to make a paste. Apply this paste on your dark elbows and let it sit for about 30 minutes. Wash it off with cold water. You can do this once daily for best results.
Turmeric is packed with anti-inflammatory and antioxidant properties that help fade scars and remove discoloration. The mix of turmeric and milk acts as a bleach on your skin, while also helping to reduce swelling. These two ingredients work together in eradicating dark elbow marks without causing any harm or side effects. This remedy can lighten dark elbow marks within three weeks time period.
The turmeric will provide your skin with a nice glow and make it look even. Turmeric will help in getting rid of stubborn dark elbows without causing any harm or side effects, unlike many other products available in market that can damage your skin over time. You can also use sandalwood powder if you don't have access to turmeric at home. But make sure that you only buy sandalwood powder from reputed shopkeepers as adulterated sandalwood powder is also available in markets nowadays which is injurious for your health instead of beneficial like original one.
4) Orange Peel Powder
Orange peel powder is a natural remedy that can help lighten the skin on your elbows. To make this remedy, mix together equal parts orange peel powder and milk. Apply the mixture to your elbows and let it sit for 15 minutes before rinsing it off. You can also add a little bit of white vinegar to the mixture if you find that the orange peel powder isn't lightening your skin as much as you'd like.
If you're looking for a simple and effective remedy for your dark elbows, consider giving orange peel powder a try. Just add it to some milk and apply it on your elbows before letting it sit for 15 minutes. The key is that orange peel powder helps lighten your skin tone by removing excess melanin while also removing dead skin cells. You can apply it as often as you like, but daily application may be necessary in order to see results quickly. If you don't want to use milk, you can use vinegar instead.
5) Coconut Oil
Coconut oil is a natural moisturizer that can help hydrate and soften the skin. It also has anti-inflammatory properties that can help reduce redness and swelling. To use, simply massage a small amount of coconut oil into the affected area until it is absorbed. Repeat this process twice a day for best results.
Make sure you are using a natural, unscented and organic coconut oil for best results. You can find coconut oil in most drug stores or health food stores and many people also use it for cooking. It comes in a liquid form, but will solidify when stored at room temperature. Once hardened, it can be easily scooped out of its container with a spoon and used like any other lotion on elbows. If you find that your skin does not absorb all of it, simply scrape off what remains and reapply for better coverage.
While coconut oil is great for healing dark elbows, it does have a strong scent. If you prefer something unscented, try using shea butter instead. Shea butter has similar properties and can also help lighten dark elbows over time. You can apply shea butter in much the same way as coconut oil by simply smoothing it into your skin until it is fully absorbed. Repeat as needed throughout each day for best results.