How to Hide a Pimple with Makeup Tips
Hiding pimples with makeup isn't as simple as it may seem! Skin blemishes are embarrassing enough as it is, but showing up to work or school with a huge pimple on your face can be downright mortifying. The good news? With the right tools and advice, you can learn how to hide a pimple with makeup and keep your confidence high all day long!
Step 1: Prep skin
It's important to start with a clean, well-moisturized base. I like to start by using a light beauty oil all over my face. This will help your makeup go on smoothly and also give your skin a nice glow.
Beauty oils are lightweight but very moisturizing. They're great for all skin types, especially if you have dry or sensitive skin. You should also always make sure to clean your face before applying any sort of makeup. This will help give your pores an even appearance, which is key when trying to hide a pimple. I use one pump of my favorite cleanser on my Clarisonic and then gently massage it into my skin for about 30 seconds.
After cleansing, I like to apply an acne treatment lotion. While these aren't usually necessary unless you have active acne, I still like to use one just in case anything pops up. I personally love Kate Somerville's Acne Treatment Lotion because it leaves my skin clean and matte while also treating any pimples that may appear. I apply just enough lotion to cover each zit individually before moving on.
Step 2: Choose the right concealer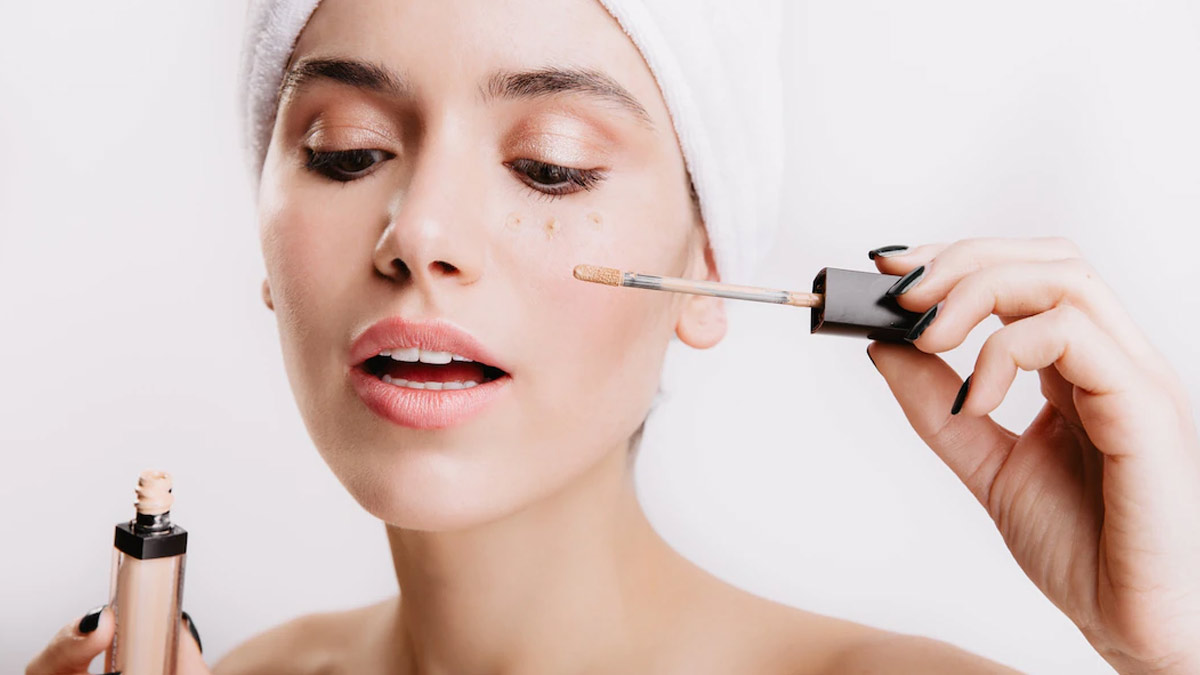 The right concealer can make all the difference in your beauty routine. If you have a pimple, you want to find a concealer that will cover it up without making your skin look cakey. The best way to find the right concealer is to test it out on your skin. Go to a makeup counter and ask for help finding the right shade for your skin tone. Once you've found the perfect concealer, apply it directly to the pimple and blend it out. Then, apply foundation over top and finish with powder to set everything in place. You'll be surprised at how well your pimple will be hidden.
You want your pimple to disappear, but you don't want people staring at it. The right concealer can help camouflage redness and even out skin tone so your pimple looks almost invisible. To find the best match for your skin tone, ask for help from a makeup artist at a department store counter or test several shades of concealer in front of your mirror until you find one that blends well and matches your natural skin tone. Once you've found the perfect shade, apply it directly to the pimple using your finger or a small brush. Then, apply foundation over top and finish with powder to set everything in place.
Step 3: Blend and Set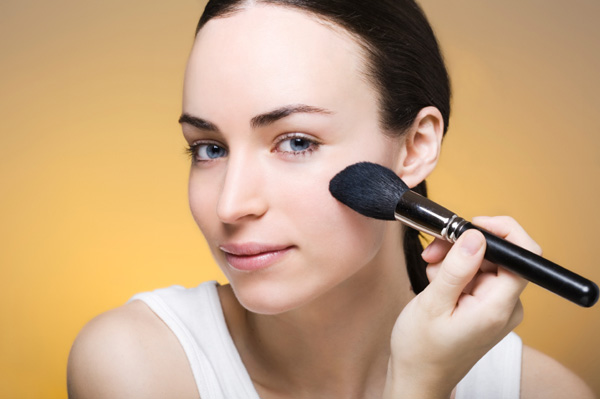 Once you have the concealer in the right place, it's time to blend it out. The goal is to make it look like your skin, not like you're wearing a ton of makeup. Use a small brush or your fingers to blend the concealer into your skin. If it's still not blending well, try using a damp Beautyblender. Once you're satisfied with the way it looks, set the concealer with powder. This will help it stay in place and keep your face from looking too oily. It will also give you a nice, even glow.
If you want to boost your glow, try applying shimmery eye shadow on top of your concealer. Use something light and not too intense so it doesn't look like you have makeup caked on. The color will catch light as you move, giving you a radiant, dewy finish. You can also try adding some highlighter or bronzer around your cheekbones and along your hairline for added dimension. If you do both at once, just make sure that they match.
For spot treatments, you can use a concealer stick instead of liquid or cream. Just tap on some product and blend it into your skin like you would any other concealer. This can be especially helpful if you have active breakouts because it's easier to control how much product is applied. If you're using a stick, look for one that's formulated for blemishes since they are made for more concentrated coverage.
Step 4: Don't forget about your undereye area
The skin around your eyes is delicate, so you need to be careful when applying concealer. Gently pat the concealer on with your ring finger instead of swiping it on. This will help prevent any tugging or pulling that can cause wrinkles. If you're concealing a pimple that's close to your eye, be extra careful not to get any product in your eye. You can also use an eyeshadow primer on your lids before applying shadow—this will help keep the product in place and make it easier to blend.
There are many different types of concealers on the market, but not all of them will work for you. Some can look too light or cakey if you have darker skin, so choose one that matches your skin tone. Remember to match your undereye concealer to your face concealer as well—if they're a different shade, it will make it easier for people to notice what you're trying to hide. Be sure not to skip applying concealer under your eyes either—dark circles are often mistaken for puffy eyes or dark mascara smudges and can make you look less rested than you actually are.
Step 5: Pop a pimple properly
If you have a visible pimple, you may be tempted to pop it. But before you do, make sure you know how to pop a pimple the right way. improper popping can lead to more breakouts, so it's important to do it correctly. Here's how:
1. Start with clean skin. Wash your face and hands thoroughly before starting. This will help ensure that any bacteria on your hands doesn't end up on your face.
2. Find a sterile needle or lancet. You'll need something sharp to puncture the pimple without tearing your skin. A clean needle or lancet is best, but you can also use a safety pin or paperclip in a pinch.
3. Sterilize it before use. If you're using a needle, dip it in rubbing alcohol and let it air dry. It's also best to sterilize your hands as well by washing them again after you're done cleaning your face.
4. Clean your face again. Use a clean towel or paper towel, and be sure to avoid touching your face at all once you've cleaned it. The last thing you want is bacteria from your hands getting on your pimple before you pop it.