Summer Makeup Tips: How to Get a Flawless Look
Summer makeup requires some extra attention to the eyes and lips, but it doesn't have to be difficult. Follow these summer makeup tips and you'll look like you spent hours on your face even though you only spent minutes! Your friends won't even know how easy it was to get that flawless look.
Don't Start with Concealer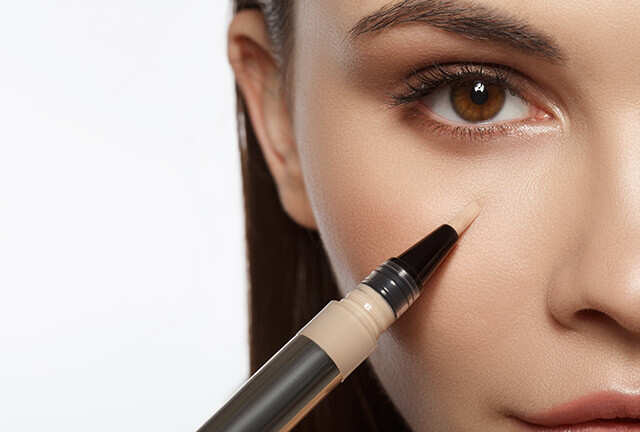 It's tempting to start with concealer when you're doing your makeup, but resist the urge! Instead, start by prepping your skin with a good moisturizer. This will help your makeup go on smoothly and give you a natural-looking glow. Then, apply a foundation or BB cream that matches your skin tone. Finally, use concealer to spot-treat any problem areas. By starting with your moisturizer, you'll create a clean canvas for your makeup and end up with a beautiful, long-lasting look.
Don't make your makeup too heavy. Remember, you want your skin to look fresh and dewy, not caked in powder or smeared with product. Even better, give yourself at least 30 minutes between applying your foundation and your concealer so that it doesn't get cakey by mixing them up together. For best results, invest in a good set of makeup brushes—but don't be intimidated by their fancy handles and names! Brushes allow you to get more precise coverage with less makeup, so they help you create that natural glow instead of overwhelming eyeshadow or blush. No matter how expensive they are though, don't skimp on cleaning them.
When applying your foundation or BB cream, don't forget your ears and lips! They can get red in a matter of minutes during long days, so include them in your makeup routine. When doing your eyeshadow, consider using lighter colors on your brow bone and around your eyes. This will highlight the area without making you look like you're trying too hard. And don't forget about lip color! Many bright colors aren't best for summer because they make teeth look yellow, but pinky-nude colors give you plenty of options for creating different looks. Nude colors are also flattering if you have darker skin—which is always something that needs more attention in beauty routines—because they tend to match everyone.
Use Tinted Moisturizer
A little bit of makeup can go a long way during the summer. If you want a natural and long lasting look, try using tinted moisturizer. This will help even out your skin tone and give you a healthy glow. Plus, it's an easy way to get sun protection. Just make sure to choose one that's non-comedogenic so it won't clog your pores.
Choose a shade that's closest to your skin tone, but not too dark. It should be about two shades darker than your skin, and make sure it doesn't have any SPF in it. Then take your tinted moisturizer and apply it evenly all over your face (after you've already put on your foundation). This will look natural, especially if you apply just enough so that no one can tell you're wearing makeup.
Blend, Blot, and Go
Next, use a light foundation or BB cream, and blend it well into your skin. Then, use a translucent powder to blot away any excess shine. Apply blush (or bronzer) to the apples of your cheeks, the middle of your forehead, and the center of your chin. You can also apply bronzer on your temples for an all-over healthy glow.
Finish with long-lasting, waterproof mascara and shimmery eyeshadow on your lids. For extra oomph, add eyeliner and apply bronzer along your lower lash line for an eye-opening effect. To finish it off, dab some translucent powder under your eyebrows to give them that arched look.
Now, you're ready for your poolside party or day at the beach! Just remember to reapply your makeup if you get wet. Oh, and don't forget sunscreen! Sun damage can definitely make you look older than you are.
Have Fun With Your Eyes
It's summertime, which means it's time to have some fun with your makeup! One of the best ways to do this is by playing with your eyes. Try out a bright eyeshadow or liner for a pop of color. Or, if you want something more subtle, try a nude shadow with a bit of shimmer. Summer is also the perfect time to experiment with false lashes. They can really make your eyes stand out and give you a glamorous look. Just be sure to apply them carefully so that they look natural.
Summer is also a great time to experiment with bold lip colors. Some of your favorite shades may be too harsh for day wear, but if you find one that complements your skin tone and has more neutral undertones, it can look great on you. To give yourself some extra color, add blush to your cheeks and lips at once so they match perfectly. And don't forget about sunscreen. It's especially important in summer since staying out in the sun all day can cause damage over time. Even if you have darker skin, wearing SPF will protect it from damage as well as prevent signs of aging like fine lines and wrinkles. If makeup isn't for you, feel free to skip it entirely or try out fun nail polish shades instead.
If you're planning on going swimming in summer, it's also important to protect your hair. Chlorine can damage your hair and make it feel brittle and dry, so if you want soft and silky hair, try using some deep conditioner before you swim. Also remember that even water-resistant sunscreen needs reapplication after swimming or sweating, so use it every two hours or so while you're outdoors. Protecting your skin is important all year round, but it's even more crucial in summer since UV rays are much stronger during summer months than they are at other times of year.
Add Color to Your Lips
One of the best ways to add some pizzazz to your summer makeup look is by adding color to your lips. And, there are plenty of ways to do it! You can go with a classic red lip, or try something new and bold like purple or orange. If you're not sure what color you want, try a lip stain – they're perfect for summer because they're long-lasting and won't melt in the heat.
If you're not sure what color would work best for your skin tone, try choosing one that matches your eye shadow. A vibrant purple shadow on brown eyes can complement a red or orange lip nicely. If you're going for bold, try adding gold and bronze eyeshadow with a blue-red lipstick for an out-of-this-world look! Remember, whatever makeup look you choose, be sure to keep your lips hydrated and moisturized so they stay soft and smooth all summer long.
Know the Rules Before You Break Them
One of the best things about summer is that you can experiment with your makeup and try new trends. But before you start going crazy with the bronzer and highlighter, there are a few basic rules you should know. First, always use sunscreen! This will help protect your skin from the sun's harmful rays and keep your makeup from melting off your face. Second, don't forget to exfoliate. This will help get rid of any dead skin cells and give you a nice, smooth canvas to work with. Third, invest in a good primer. This will help your makeup last all day (and night) long. fourth, use waterproof mascara and eyeliner. No one wants raccoon eyes halfway through their pool party.
Finally, try out some new summer-appropriate colors! If you're going to be outside most of the day, opt for bronzers that match your skin tone instead of blush. Many people are scared away from bronzer because they think it will give them an unnatural orange glow—and in bad lighting, that can definitely happen—but if you find one that matches your skin tone and is also sheer, you can look sun-kissed and natural instead of caked in makeup. Another great product for summer is highlighter. When applied correctly, highlighter can give you a dewy finish that looks amazing in photographs and makes everyone else jealous. And don't forget lipstick.