The Perfect Base: Makeup Steps for a Flawless Face
How do you feel about your base makeup? Does it make you feel confident, beautiful, and perhaps even more prepared to take on the day? If so, you're doing something right! However, if you find that your base makeup often doesn't look as flawless as you had hoped, there are several things you can do to ensure that you always look and feel great when going out in public or to work.
Prime your skin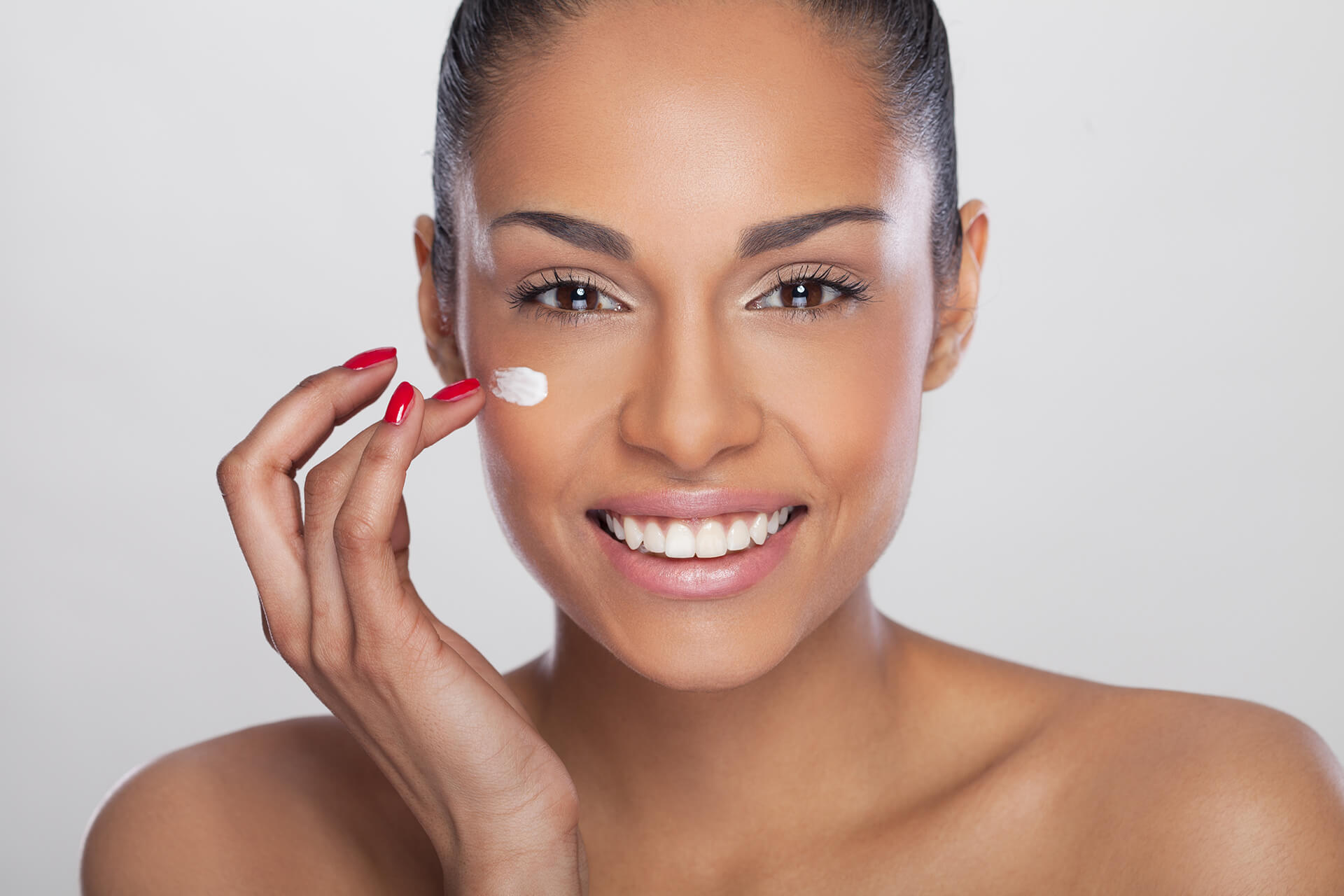 Before you even think about applying any makeup, you need to prep your skin. Start by cleansing your face with a gentle cleanser appropriate for your skin type. Follow up with a toner, if you like, and then apply a light layer of primer all over your face. This will help smooth out any imperfections and give your makeup something to grip onto so it can last all day long.
The best primer is easy to use, not overly expensive and works with your skin tone and type. Look for a primer that's transparent so it doesn't change your natural skin tone, and has light-diffusing properties to minimize imperfections. If you have oily skin, then look for one that contains oil-absorbing ingredients like clay or talc; if you have dry skin, then look for moisturizing ingredients like hyaluronic acid or aloe vera extract. You can also prime your lids before eyeshadow application by using an eyelid primer in place of regular eye cream. This will help lock in moisture and give your shadow something to adhere to. Just follow these steps before any makeup application.
Once you've applied your primer, you can apply your foundation. If you need to conceal any dark spots or blemishes, then do so before putting on your foundation. Always use a concealer one shade lighter than your foundation to make sure it doesn't look like you have two different shades of makeup on. If you don't need any extra coverage, then just focus on applying your foundation in even strokes over all of your face, starting with the outer perimeter and working inwards. Some skin types will require extra blending to make sure there are no lines or streaks left behind by makeup brushes that contain natural bristles. Powder over it all with translucent powder if needed, and set everything with an oil-free setting spray.
Start with BB cream or tinted moisturizer
BB cream or tinted moisturizer is the perfect way to start your base makeup routine. It will give you a nice, even coverage that will help to create a flawless look. Plus, it's easy to apply and it's gentle on your skin. Just make sure that you choose the right shade for your skin tone and you're good to go.
You may be wondering, What's so different about BB cream or tinted moisturizer? Isn't all makeup basically just foundation? The answer is that BB cream or tinted moisturizer are often lighter and more sheer than traditional foundation. For example, if you're not looking to wear full coverage on your face, you can simply apply some BB cream to give yourself an even skin tone. That way, if you make any mistakes with blush or bronzer they won't show through your makeup. This makes it much easier to do a flawless look! Not only that, but most BB creams also have SPF in them so that you're protected from harmful UV rays as well.
If you're looking to create more of a contoured look, you can use BB cream or tinted moisturizer in conjunction with foundation. This will give you excellent coverage and help you get that photo-ready finish, but it's not necessary if you're just starting out. Just remember that BB cream is much lighter than traditional foundation and offers less coverage, so be sure to choose your shade carefully. You'll also want to look at how liquid your BB cream is. The lighter and more watery it is, the more sheer it will be on your skin. Choose something thicker if you want a higher level of coverage.
Blend it out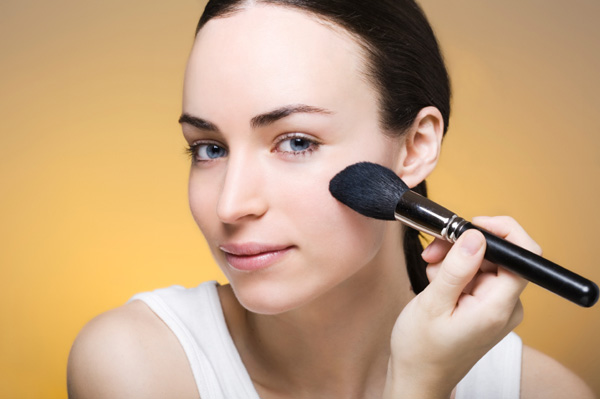 Once you've found your perfect primer, it's time to start blending. Use a makeup brush or sponge to blend the foundation outwards from your nose in an even layer. Be sure to blend it down onto your neck so there's no line of demarcation.
If you have good coverage in one spot, but not another, you can use your beauty blender to pat on more makeup and blend out until it's even. This is also useful if you need to cover some acne scarring or other blemishes. Keep in mind that too much foundation will result in a cakey look.
This will give you a smooth, even base. If you need more coverage, then use your beauty blender to pat on some more makeup and blend it out. Add two or three thin layers of product like primer and foundation instead of using one thick layer.
Add some highlights
Finally, add some color and definition to your face with blush, bronzer, and/or highlighter. Be sure not to apply too much makeup so that it looks too heavy on the skin. The goal is to have an elegant and cool look that enhances one's natural beauty without looking like a clown or covering up all the features of their face. Some cool examples include light pink eye shadow (instead of red), nude lipsticks, light shimmery foundations instead of matte ones, dark brown eyeliner instead of black, and less intense blushes. Some beautiful options include white, cream, and light brown (instead of black or dark brown). Apply them using your fingers to get a softer and more natural look. Be sure not to go overboard with these because they can also make you look like a clown if you overdo it! The idea is to highlight one's good features while remaining elegant.
Set your makeup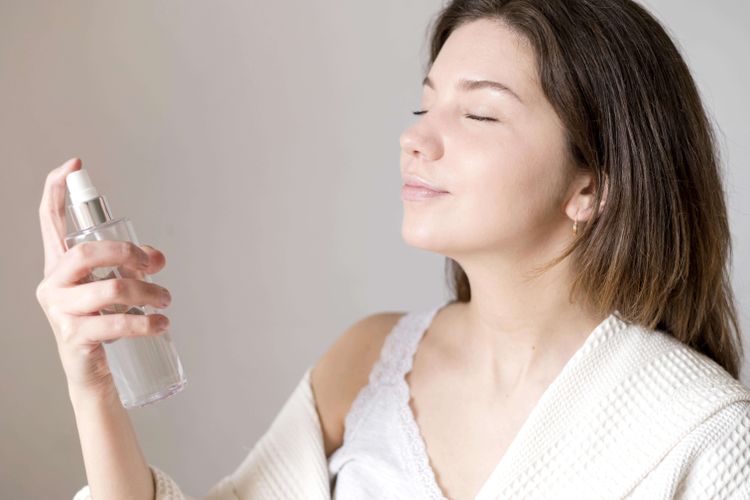 Finally, set your makeup with a setting spray. A setting spray will help make sure that your makeup doesn't come off during the day and will keep it looking freshly applied. Setting sprays are available in different formulas so find one that works best for you and your skin type.
Oily skin types might prefer sprays with ingredients like tea tree oil or salicylic acid to combat shine throughout the day while dry skin types might want something hydrating like aloe vera or jojoba oil to seal in moisture. Apply a light coat over your entire face before going out into the world.