7 Different Types of Hot Pants for Women
There are many different styles of hot pants available to women, each one with its own unique style and look. No matter what you're into or what your body type is, there's sure to be a pair that suits you, so check out these 7 different types of hot pants for women, and choose the ones that best suit your style!
1) Cropped Leggings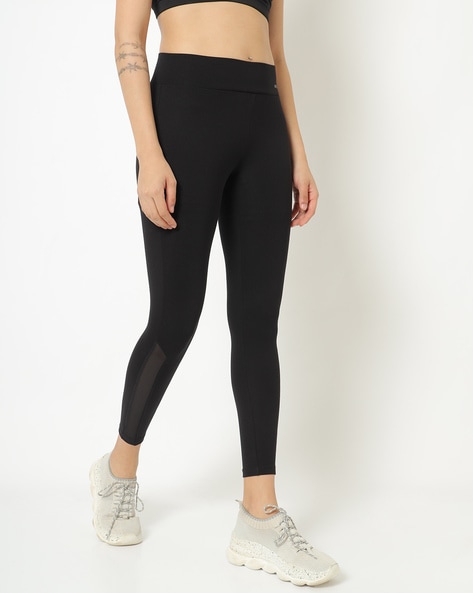 Cropped leggings are a great way to show off your stylish side. They come in many different colors and designs, so you can find the perfect pair to match your personality. Plus, they're comfortable and cool, making them ideal for a night out or a day at the beach.
From low-rise to high-waist, there are many different styles available. Printed leggings can give a fun style to any outfit. Or you can choose plain colors if you prefer a more simple look. Depending on your preference, cropped leggings come in both nylon and spandex to give that tight fit you want. Some styles even have pockets at the bottom so you can put all your essentials in one place. No matter what type of woman you are, there's a pair of these hot pants that will match your style perfectly.
You can wear these to pair with a crop top and heels if you want to go out. Or if you prefer more comfort, choose a pair that has an elastic waistband so you can match them with your favorite T-shirt and sandals. Another great thing about cropped leggings is that they make excellent accessories during hotter months. You can layer them under a dress or top to make it cooler in warm weather, or even just wear them on their own with flip flops for an easy outfit. No matter what style you're going for, these cropped leggings are a cute and comfortable option for any outfit. Plus, they're stylish too.
2) Low-Rise Shorts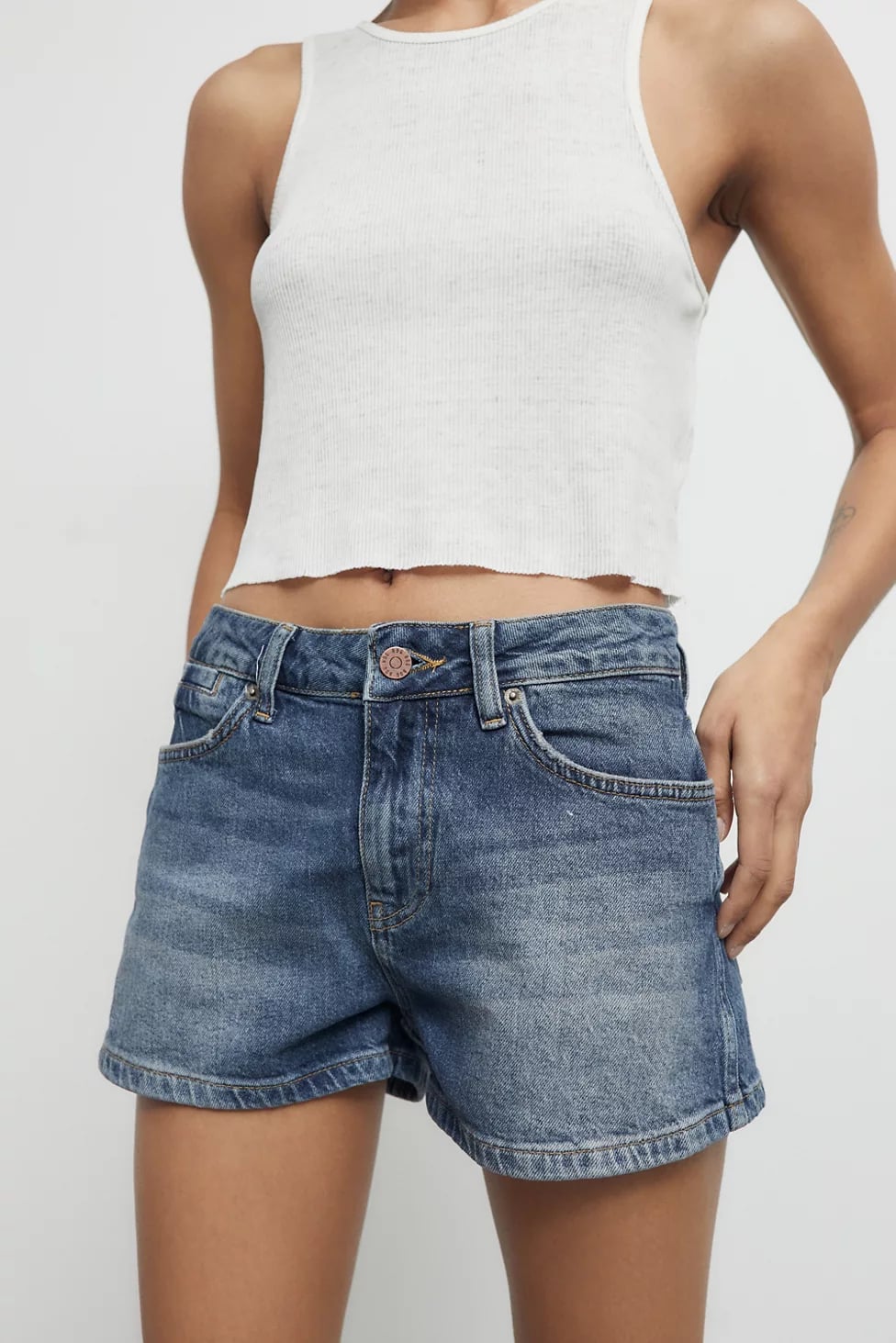 Low-rise shorts are a great option if you want to show off your designer label. They're also cool and comfortable to wear in the summer heat. Plus, they come in a variety of colors and styles.
The next time you're shopping, it's worth looking into low-rise shorts. When choosing a pair, look for something with a subtle design so they don't distract from your outfit. A neutral color like navy or black is also a good idea so they work well with your everyday wardrobe. They're a timeless addition to any closet that will never go out of style. Plus, you can buy them at an affordable price, so there's no reason not to add some to your summer wardrobe.
3) Boy Shorts
Boy shorts are a type of hot pant that come down to the mid-thigh or lower and have a tight fit. They are usually made of spandex, cotton, or a blend of the two. Boy shorts can be worn under dresses and skirts as a type of shapewear or on their own as a type of bottom.
Some hot pants also come in a compression style. Compression shorts are designed to provide more support and slimming effect than regular boy shorts, but still provide some flexibility. These types of hot pants usually come in a smaller size, so if you want them as a lower leg short rather than an inner short you'll need to find longer options online or in stores.
4) Tummy Control Shorts
1. These shorts have a high waistband that covers the stomach area.
2. They are made of thicker fabric that provides support and control to the wearer.
3. Tummy control shorts are ideal for women who want to smooth out their silhouette.
4. They can be worn under dresses and skirts, or as standalone bottoms.
5. Tummy control shorts come in a variety of colors and prints.
6. Some styles even have built-in shapewear for extra support.
7. Tummy control shorts are a great option for women of all shapes and sizes
5) Long Skirts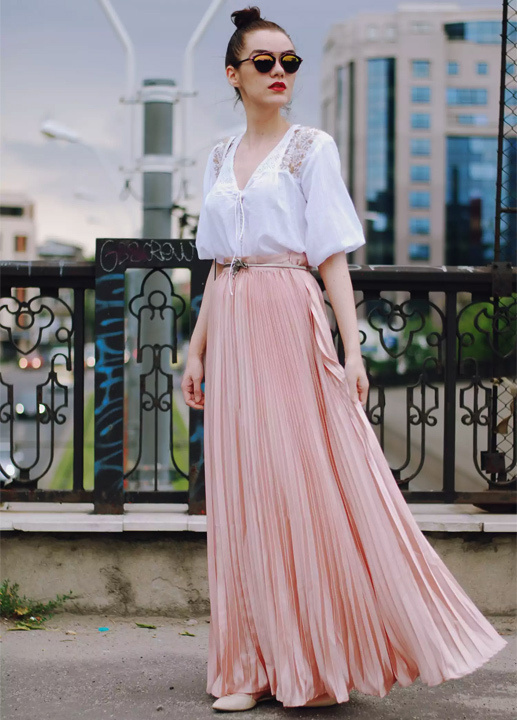 A-Line skirts are one of the most popular skirt silhouettes and they can be worn in a variety of ways. You can wear them to work, on a date, or even to a wedding. They are incredibly versatile and can be dressed up or down depending on the occasion.
A-line skirts are one of those pieces that looks great on everyone, regardless of height or body type. They're also easy to wear as they fit just below your hips and won't stretch out or lose their shape even after multiple wears. The key to styling an A-line skirt is choosing a top and accessories that will balance out its flowy nature. Solid colors such as black, white, or navy look sharp with a pair of heels and a blazer when you're dressing up. You can also go for bold colors, prints, and patterns with an A-line skirt.
6) Mini Skirts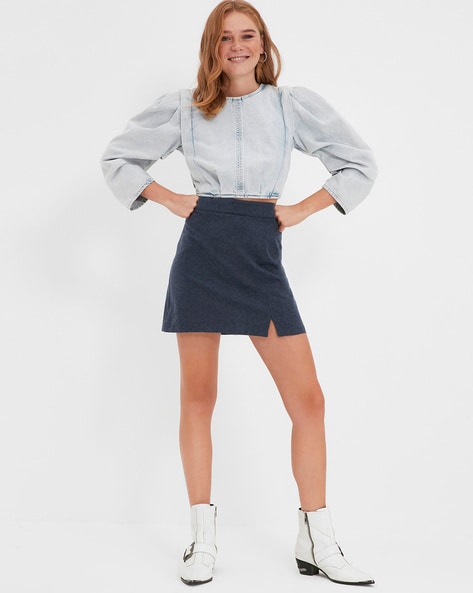 Wearing a mini skirt is a great way to show off your legs. You can find mini skirts in a variety of colors and patterns. Pair your mini skirt with a tank top or blouse to complete the look.
A pencil skirt is a type of skirt that is narrow, thin and straight. It's designed to be worn as part of a business suit. Pencil skirts are common among young women and girls who want to portray a professional image. A maxi skirt has an average length between just below or at knee level to floor-length. Maxi skirts are common in many parts of South Asia and Southeast Asia, where they are often worn with tank tops or blouses. They can also be used as beachwear during summer or with boots in wintertime.
7) Tube Skirts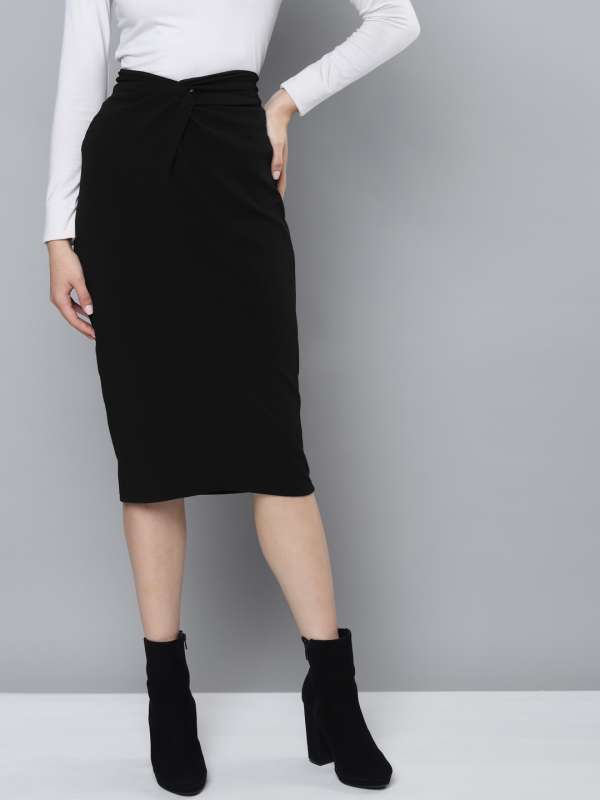 Tube skirts are a versatile piece that can be dressed up or down. They can be worn with a crop top and heels for a night out, or with a t-shirt and sneakers for a more casual look. Plus, they're perfect for summer because they keep you cool while still looking stylish. Here are 10 different ways to style tube skirts
One option is pairing it with a vibrant necklace in an opposing color scheme. For example, try pairing your blue skirt with an orange necklace as pictured above. The contrast between colors helps draw attention to your waistline, which accentuates your hourglass figure and gives your outfit depth. By keeping everything else black and gray, like her leather jacket and oversized sunglasses, she is able to use colorful accessories as pops of color rather than having everything else compete against each other in terms of colors. If you want to carry off such an outfit but don't want to go full camo, then just wear it by itself.