7 Necklines Every Girl Should Have in Her Dress Collection
Necklines are the first thing that people notice when they look at you, so it's important to choose the right ones. While not all necklines will flatter everyone, the right ones can make anyone look great, regardless of her body type or height. Here are seven necklines every girl should have in her dress collection:
1) V-neck
A V-neck is a stylish neckline that can be worn with all sorts of different tops and dresses. It's a great way to show off your fashion sense, and it can also be cool and comfortable in the summer heat. There are many designers who have created cool v-necks for girls who love fashion. These designer clothes are always stylish and on trend.
A v-neck shirt is often paired with shorts or denim jeans for a casual look, but can also look just as good with skinny jeans and heels for a night out on the town. For those days when you want to keep things cool and casual, opt for a loose-fitting v-neck tee. These shirts look great with cut offs and slides. For a more sophisticated look, pair your v-neck tee with tailored shorts, a blazer, and heels. It's an easy way to dress up without sacrificing comfort.
2) Off the shoulder
The off-the-shoulder look is elegant and timeless. It can be dressed up or down, making it a versatile option for any occasion. To achieve this look, simply choose a dress with straps that sit off the shoulders. You can also wear a shirt or blouse that hangs off the shoulders for a more casual look.
A halter neckline is also a versatile choice that is easy to wear and will never go out of style. This type of neckline features a large strap around your neck that is often secured with a button or tie, giving it an off-the-shoulder look. Halter tops are ideal for any type of body and can be styled with jeans or skirts depending on your preference. To create more coverage, wear a tank top underneath as an alternative to wearing another shirt on top.
3) Collar
A collar is the band of fabric that encircles the neck and is usually found on button-down shirts, blouses, and dresses. A well-fitting collar should lay flat against your neck and shoulders and hit right at the base of your neck. If you have a round face, look for collars that are narrower than your face. If you have a long neck, go for a Peter Pan collar or an Ascot tie. For a short neck, try a turtleneck or a scarf collar.
The best way to determine if a collar fits correctly is to look at yourself in a mirror. Take off your shirt or blouse and stand sideways with your chin up. If you can see most of your neck, it's too loose. The top button should hit right at your collarbone and not pull open or be uncomfortably tight. You should be able to fit two fingers comfortably between your neck and your collar.
4) Halter
A halter neck is a style of clothing strap that runs from the front of the garment around the back of the neck, leaving the back and shoulders uncovered. This style is often seen in tank tops, swimsuits, and dresses. Halter necks are great for showing off your shoulders and upper back while still being modest. They can be dressed up or down, making them versatile for any occasion.
Halter necks have a strap that runs from back to front over your shoulders and around your neck. They are common on swimsuits, tank tops, dresses, and other types of tops. While they might look complicated and difficult to put on at first glance, it's actually quite simple to get them on correctly. Because it takes a bit of time for halter necks to become comfortable if you don't wear them often, you should practice putting them on before you need them.
5) Cowl
A cowl neck is a type of neckline that hangs down in folds or soft drapes. It's a flattering style for all body types, and it can be dressed up or down. A cowl neck is the perfect choice for a first date or an important meeting.
A cowl neck can be combined with any other neckline and it doesn't have to follow your shoulders. Try a high-low skirt with a V-neck top or pair a simple T-shirt dress with a scooped or cowl neck blouse. It's also an ideal choice for outerwear, as well. A cowl neck can really make even an everyday cardigan look special and keep you warm during cold days. The only downside is that cowl necks tend to bunch up on some people after wearing them for too long, so avoid wearing it every day.
6) Boat neck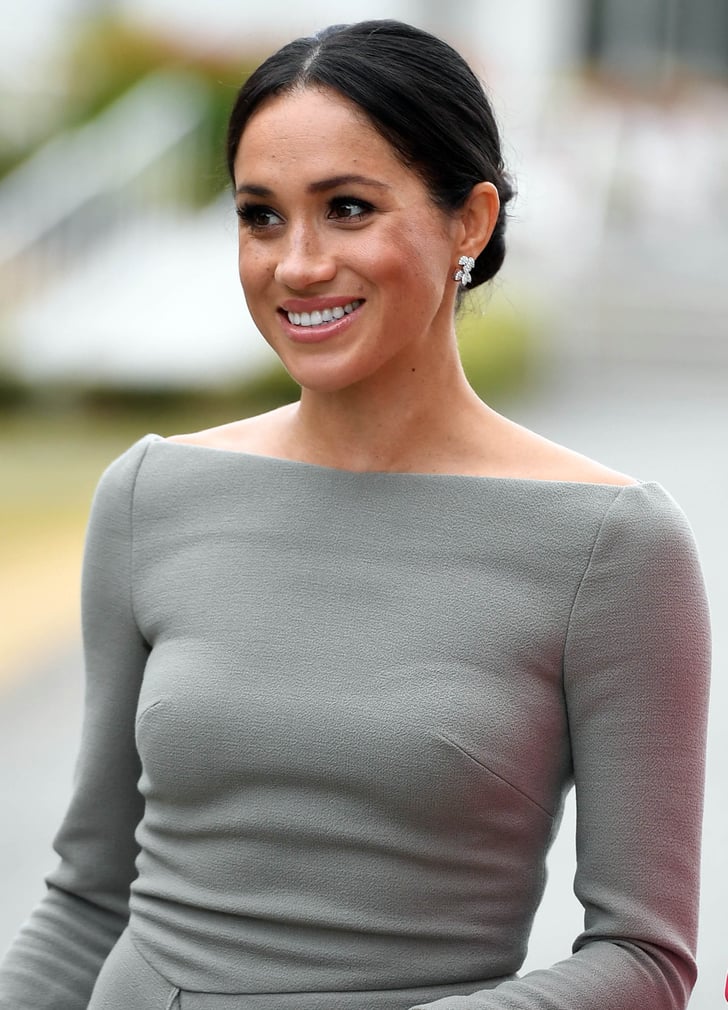 A boat neck is a timeless style that can be dressed up or down. It's perfect for work, weekend errands, and everything in between. To wear a boat neck, simply pull the dress over your head and adjust the fit as needed. You can also add a belt to cinch in your waist and create a more flattering silhouette.
A boat neck is a wardrobe staple that can be dressed up or down, which makes it perfect for work, errands, and weekends. For a casual look, try pairing your boat neck with a pair of jeans and ballet flats for dinner at your favorite restaurant. If you're heading to work, add an overcoat to instantly elevate your outfit from leisurely to professional. Another popular option is to wear your boat neck as an outer layer over another dress. This adds an extra layer of warmth without losing coverage so you don't have to bundle up in more layers on chilly days. When adding jewelry, opt for statement earrings or a chunky necklace to keep things modern and stylish. Add some ankle boots and a handbag for maximum chicness.
7) Asymmetrical
An asymmetrical neckline is one that is not even on both sides. It can be higher on one side and lower on the other, or it can be off to one side entirely. This type of neckline is flattering for many different body types because it creates the illusion of balance. You can wear an asymmetrical neckline with any type of sleeve, but it looks especially nice with a sleeveless dress or top.
A dress with an asymmetrical neckline is ideal for a girl who wants to show off her shoulders or chest. You can wear it with or without sleeves, and you can wear anything from a tank top to a tank dress under it. If you're self-conscious about your breasts, an asymmetrical neckline will be flattering since it creates balance and doesn't allow people to focus on just one feature of your body. If you have especially large breasts, look for dresses that don't put them right in the center but instead leave enough room around them so they don't look like they take up all of your torso space.