Get the Perfect Makeup Look with Bobbi Brown
What's the first thing you notice when you look in the mirror? If it's not what you want to see, it may be time to shake things up with your beauty routine. Bobbi Brown cosmetics will help take you from drab to fab, and here are some great tips on how to use Bobbi Brown products to transform your makeup style!
The Right Foundation

The best way to get a flawless makeup look is by first applying an oil-free foundation. The right foundation will give your skin a smooth, even appearance and help keep your makeup on all day.
For many women, finding the perfect foundation can be difficult because there are so many options on the market. The key is to find one that matches your skin tone and feels comfortable on your skin. In order to do this, try a few different shades and find one that blends well with your natural skin tone. I recommend Bobbi's Skin Foundation Stick in Warm Beige for fair skin tones (or you can also mix it up with Buff Beige). For darker skin tones, I recommend Dark Cocoa or Rich Mahogany.
SKIN LONG-WEAR WEIGHTLESS FOUNDATION SPF 15
The matte, real-skin finish this undertone-correct, 16-hour formula provides looks and feels natural, comfortable, breathable, and weightless.
How it works
Instantly minimizes pores and strengthens skin's barrier.
Hydrates while instantly helping to conceal redness and discoloration.
Helps keep excess oil and shine in check, making it a perfect foundation for oily skin.
How to use
Use a sponge or our Foundation Brush or Full Coverage Face Brush (both sold separately) to buff onto prepped skin for a seamless finish.
Palette

Bobbi Brown Cosmetics offers a wide range of makeup that is tailored to meet the needs of different skin tones. The company has been around for decades, and many people still swear by their products. With so many shades to choose from, it can be difficult to find one that is exactly right. That's why we've compiled a list of some of our favorites below!
1: The Alabaster Glow is perfect for fair skin tones who want something soft and natural-looking.
2: The Barely Pink shade is ideal for medium skin tones who have warm undertones and wants just a hint of pink on their cheeks.
LUXE EYE & CHEEK PALETTE
Makeup that subtly brightens eyes and cheeks and comes in rose gold, coral, copper, and metallic shades. Our highlighting powders deliver an enchanting gleam on lids and cheeks with an innovative, long-wearing, easy-to-use formula. This one-time giftable packaging is made in a seasonal, limited-edition design to remind us that holidays can bring so much joy.
Concealer

Bobbi Brown's Concealer is one of my favorite products! It not only covers any blemishes but it also brightens up the skin and makes you look more awake. The formula is long-wearing and stays put throughout a busy day. I love using this concealer for really dark circles under my eyes. It blends out nicely and has amazing coverage, making me feel confident even when I am wearing no other makeup.
I always have a tube in my purse to touch up after work or to freshen up before going out. There are many shades to choose from, so finding your perfect color should be easy!
SKIN FULL COVER CONCEALER
With flexible film formers and nourishing moisture, the comfortable coverage provides a smooth, seamless, natural look with 16-hour skin-perfecting results. With skin-true, undertone-correct shades, dark circles, blemishes, and other imperfections can be masked.
How it works
Disguises dark circles, blemishes and other imperfections with 16-hour, crease-resistant coverage.
Hugs and moves with facials expressions thanks to a flexible, skin-gripping formula.
How to use
Utilizing the tapered edge, dab a cross shape pattern underneath the eye socket, around the nose, or any other skin imperfections in order to cover up dark circles or bags. Brush over the pimple or blemish before blending the cream with a finger.
Bronzer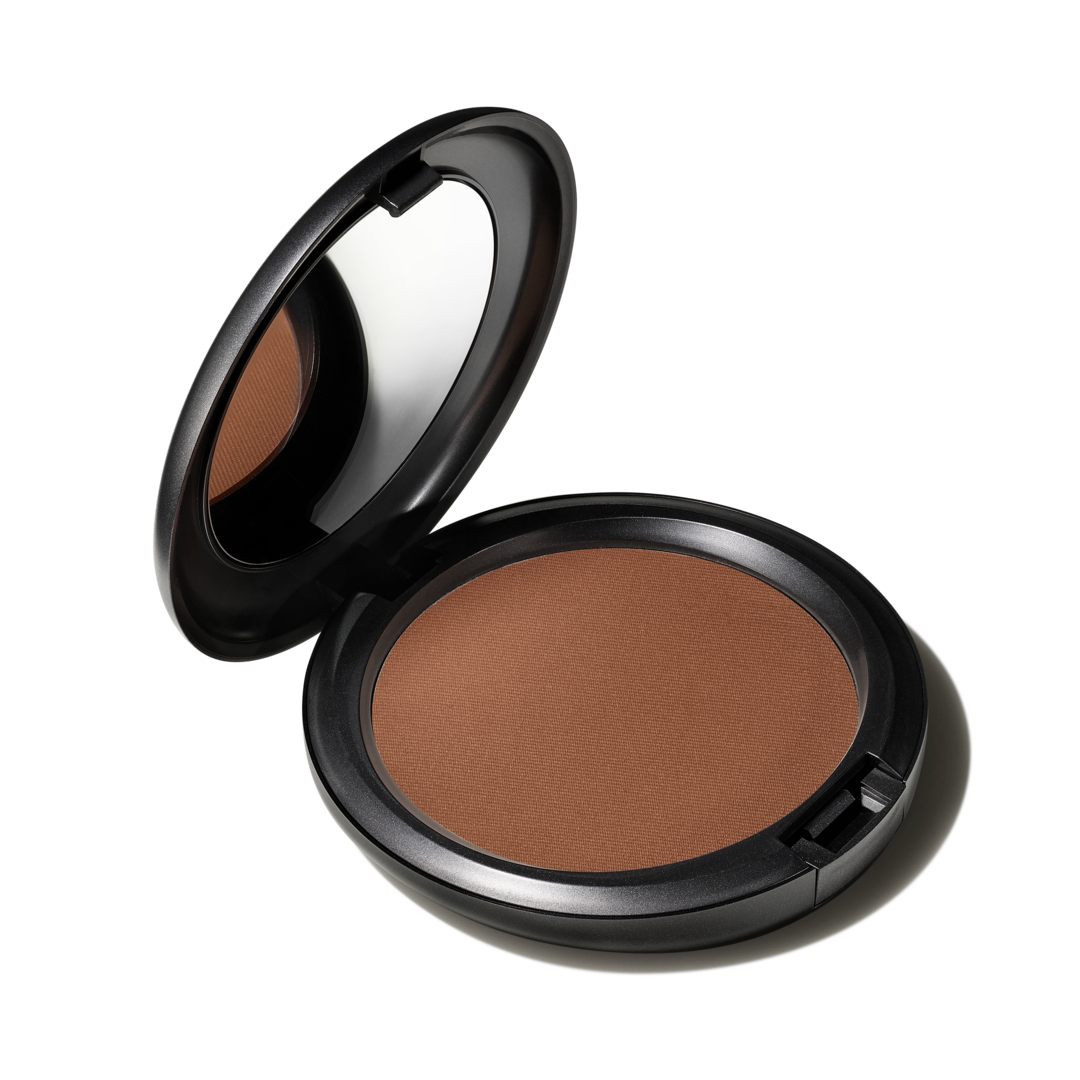 Bobbi Brown's bronzer is one of her best-selling products and for good reason. The cream-to-powder formula provides a natural looking finish that also warms up your skin tone. You can use it to contour, bronze or highlight your face or body. Plus, there are six different shades available so you can find the perfect match for your skin tone.
BRONZING POWDER
This easy-to-apply lightweight powder gives you a healthy and bronzed look that lasts all day, any time you want to heat up your complexion.
How it works
Offers an ideal balance of warm and cool tones.
Imparts natural-looking warmth to complexion with help of skin-true pigments.
How to use
Using the Bronzer Brush (sold separately) sweep the bronzer on the high points of the face, including the forehead, cheeks, nose, and chin. Finish with a light dusting on the neck.
Mascara

If you're looking for a great mascara, look no further than Bobbi Brown's Long-Wear Mascara. This product will give you long, dark, and beautifully natural lashes that will last all day long. For best results, apply this product to your lashes in short strokes from root to tip. You'll love how it defines and lengthens your lashes while adding volume too. The formula is one of the best we've ever seen – it's neither too wet nor too dry and doesn't clump on your lashes or make them hard or crunchy at all.
NO SMUDGE MASCARA
This mascara that doesn't smudge, clump, or flake makes lashes look voluminous, curly, and long-lasting.
How it works
Swipes on a natural to dramatic look, depending on how many coats you apply.
Volumizes, curls, and lengthens lashes.
Coats individual lashes evenly.
Waterproof with all-day smudge-, clump-, flake-free wear.
How to use
Start at the root of your lashes, brush them upwards and clean the product off with Instant Long-Wear Makeup Remover.
Lipstick

Bobbi Brown's lipstick is one of her best products. Her lipsticks are easy to apply, come in a variety of colors and textures, and have a matte or sheer finish. These lipsticks are long-lasting as well as moisturizing, which is perfect for lips that need some love. The best thing about these lipsticks is that they go on so smoothly without any tugging or pulling, which is what you want when putting makeup on your lips. Bobbi brown's lippie comes in 12 different shades to fit anyone's needs.
LUXE MATTE LIP COLOR
Long-lasting matte lipstick that delivers full coverage for bold lips. This lipstick is comfortable and lightweight, so it feels as good as it looks.
How it works
Delivers high-impact color with pure matte powder pigments.
Stays color-true for 12 hours, with a comfortable, lightweight feel.
How to use
The gloss can be applied either straight from the tube, or using the lip brush for a more precise application.