One Shoulder Dresses – Different Styles for Every Occasion
One shoulder dresses are all the rage in the fashion world, and rightfully so. A dress with one shoulder seems to exude confidence, sexiness, and femininity all at once, depending on the details and fabric you choose. Whether you're looking for a night out on the town or just want to look great at your next wedding or formal event, one shoulder dresses have something to offer everyone. Here are some of the top styles of one shoulder dresses that you should consider.
Lace Style
One shoulder dresses are a popular fashion choice for women of all ages. They are stylish and cool, and can be dressed up or down depending on the occasion. Lace one shoulder dresses are a beautiful option for a summer wedding or a day at the races. The delicate fabric is feminine and romantic, and comes in a variety of colors to suit your style. A designer one shoulder dress is a great investment piece that you will wear time and again. Choose a classic black dress for a night out, or go bold with red or blue for a special event.
The lace style is perfect for adding some romance to an otherwise basic outfit, or can be worn underneath a jacket when temperatures drop. They also come in a variety of colors and styles, from off-the-shoulder cutouts to small collar variations. The design of one shoulder dresses is delicate and pretty, making them suitable for women of all ages, but we recommend wearing strapless bras with all styles to avoid unsightly show through! For those looking to add some drama to their wardrobe, lace dresses are a great option that will look stunning no matter what your style or body type.
Floral Style
A one shoulder floral dress is perfect for a spring or summer event. This style is stylish and cool, and can be dressed up or down depending on the occasion. To wear a one shoulder floral dress to a wedding, pair it with nude heels and simple jewelry. For a baby shower, pair the dress with flats and a cardigan. And for a day out with friends, style the dress with sneakers and a denim jacket.
If you want to make a statement, consider wearing a one shoulder dress with prints. Animal prints look great, especially if you pair them with neutral colors. To dress up an animal print one shoulder dress, pair it with red heels and bright lipstick. For a casual day out with friends, wear a simple solid colored one shoulder dress, but layer it with cardigans and jackets so that you can take them off if it gets too hot outside.
Lace Dress With Sleeves
This dress is perfect for a summer garden party or a bridal shower. The lace adds a touch of elegance, while the sleeves keep you covered from the sun. The ruffled skirt adds a bit of fun and flirty to the look. To complete the look, pair this dress with nude heels and a simple clutch.Whether you're looking to add a touch of elegance or a bit of fun and flirty to your look, one shoulder dresses are sure to satisfy.
lace dress with sleeves If you're looking for something that's both elegant and appropriate for work, try out this lace dress with sleeves. Pair it with nude pumps and a brown leather handbag to finish off the outfit. It'll be just right for an interview or first day at work.
Black And Gold Style
There's something about black and gold that oozes elegance and class. Whether you're attending a gala or a wedding, this style of one shoulder dress is sure to turn heads. The key to pulling off this look is to keep the accessories simple. A pair of statement earrings or a bracelet is all you need to complete the outfit.
If you want to keep your look simple but elegant, then consider adding a pair of nude or metallic shoes. High heels are recommended, but you can also go with wedges or strappy sandals. The trick is to make sure that your footwear complements your dress without overpowering it. This outfit is perfect for almost any special occasion—weddings, cocktail parties and even formal gala events.
If you want to switch things up and try something a little more on-trend, then why not choose one of our dresses with off-the-shoulder sleeves. The key to pulling off an off-the shoulder look is choosing a formfitting dress or top with delicate embellishments like beading, lace or embroidery that adds just enough detail without overwhelming your look. This style of dress is great for special occasions such as weddings, evening parties and festivals. Plus, it can instantly elevate any casual outfit by adding some fun flare and pizzazz to your attire.
Shorter Length Section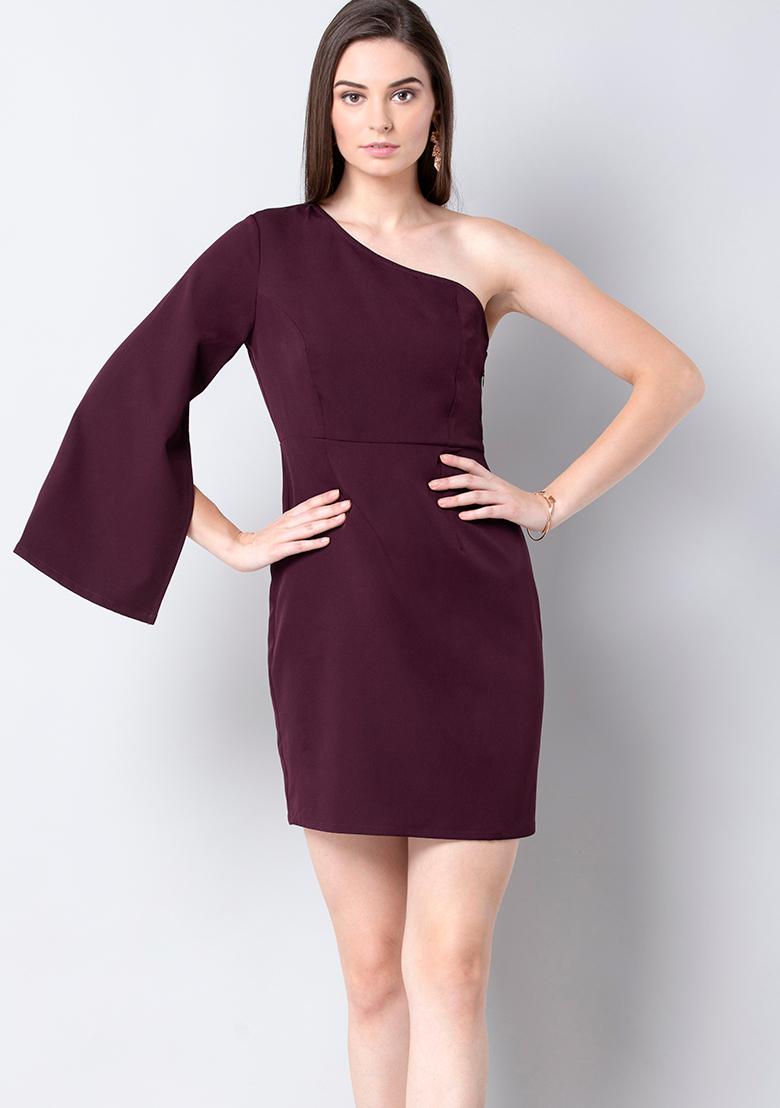 A shorter length one shoulder dress is perfect for a night out on the town. Whether you are going to a club or bar, or just out to dinner with friends, this type of dress will show off your assets. If you have great legs, then a shorter length dress is the way to go. You can also find these dresses in a variety of colors and patterns.
If you want a more flirty and conservative look, then you should consider a dress with a midi length. This can be worn to work or during a night out. These dresses are also great for women who are taller than average. Since these styles will not reveal as much skin, they make your legs look longer and skinnier. You can find these in any color and even pattern if you prefer.
There are also short length one shoulder dresses that look chic when paired with some heels or wedges. If you have never worn stilettos before but have always wanted to try them, then wearing one of these dresses is a great way to start! These types of shoes will elongate your legs and give them shape without looking overly done up.
Longer Length Section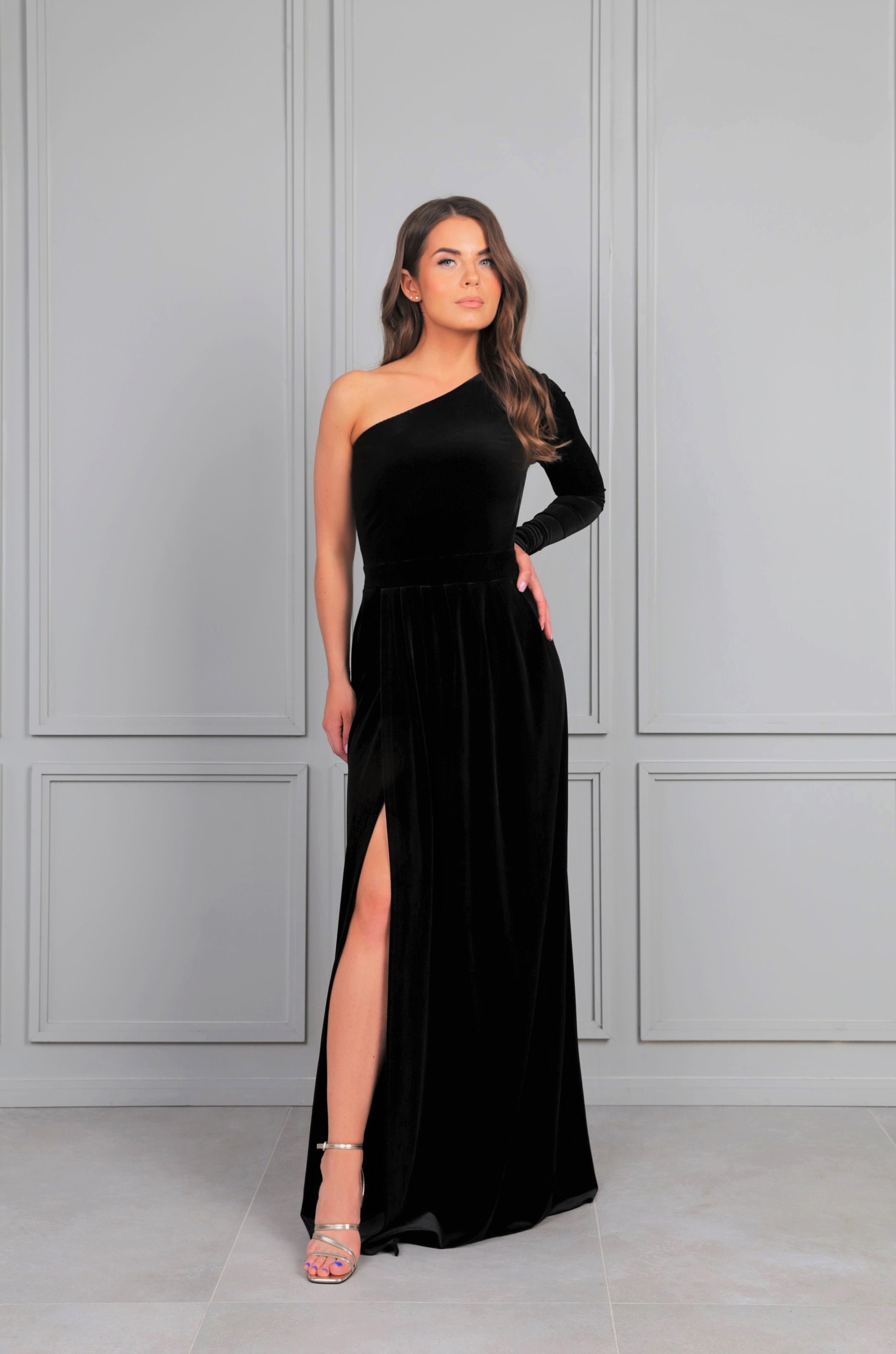 Floor-length one shoulder dresses are perfect for black-tie events or other formal occasions. If you want to show off your legs, look for a shorter length dress that hits above the knee. And if you're looking for something in between, try a midi-length dress. No matter what length you choose, make sure the dress fits well and is comfortable to wear.
One shoulder dresses are one of today's hottest trends, but finding a dress with just one shoulder can be difficult. Luckily, there are plenty of ways to find a gorgeous one shoulder dress that fits your needs and budget.
The most important thing is to ensure that your choice of one shoulder dress will flatter your figure. If you're worried about accentuating any trouble areas, go with a darker color to draw attention away from them.